Hey there everyone. It's been a while since I last posted something, but I decided to show you all I'm still drawing, albeit with less time nowadays. But I'm continuing with the drawings of outsiders, and I am having a go at celestials!
Trumpet Archon and Sword Archon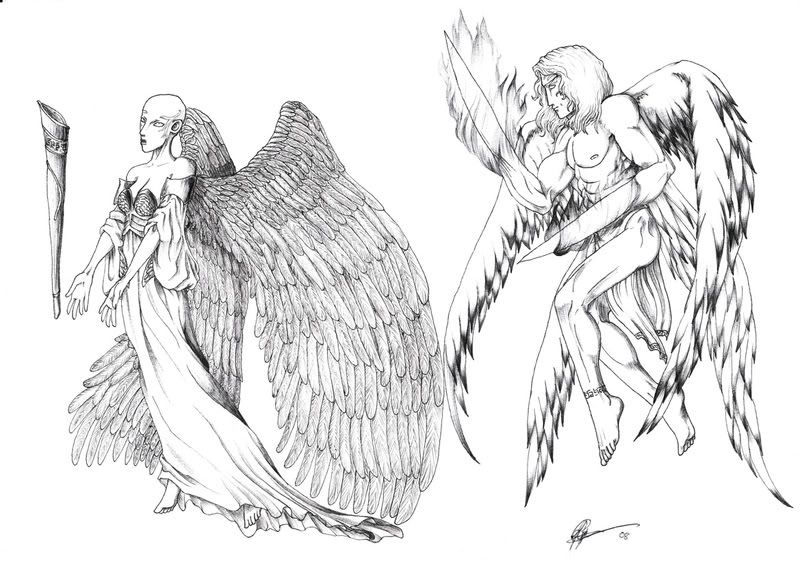 Hope you like. Comments welcome! I'm hoping to keep going with these, if there are any ideas of what celestials should be next tell me!
-Tief